Making an Impact on Our Local Community and the Planet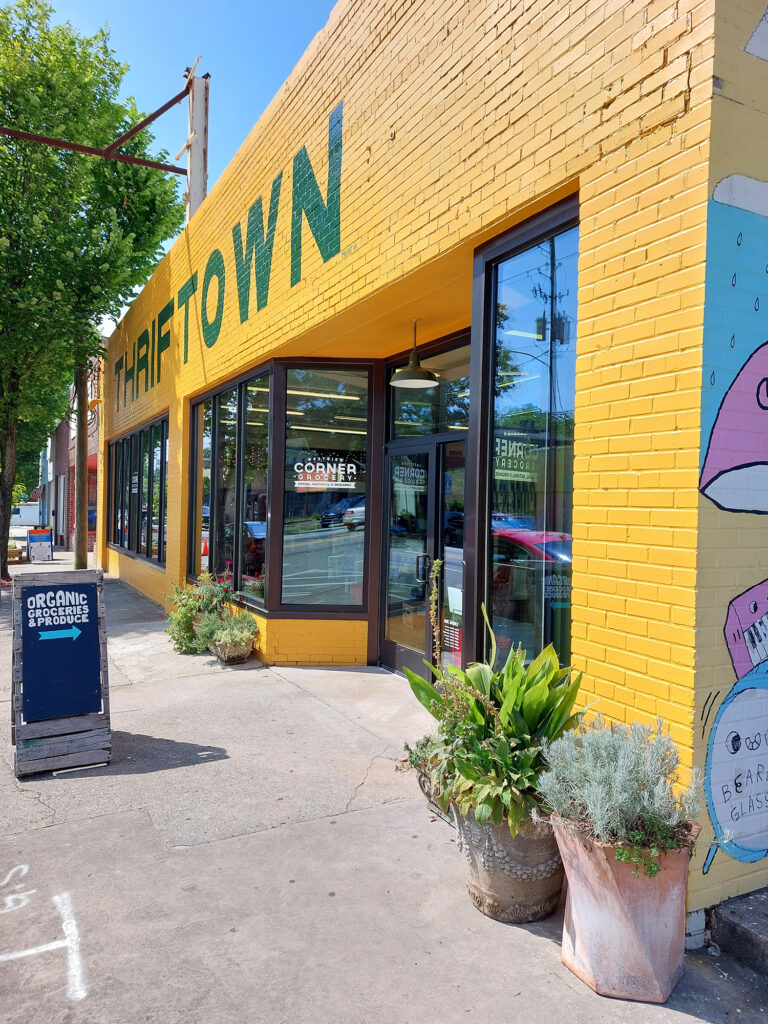 Our mission is to feed our local community by providing access to quality natural and organic foods at a fair price.
Westview Corner Grocery was created for our neighbors and the planet! We are an independent natural foods grocery store located in the Westview neighborhood in southwest Atlanta, GA. We specialize in local, natural and organic products that are better for you and the planet.
We are a neighborhood grocery store. Owned and operated by neighbors, for neighbors.
We opened our doors in April, 2018 and really enjoy serving our community!
The owners have lived in the Westview neighborhood since 2006, and our team members live in Southwest Atlanta. Most of us proudly bike or walk to work every day!
Our Products
We carry a wide range of local, natural, and organic products that are hand-selected by the owners and our staff. Making the choice to shop local and follow a natural / organic diet is good for you and good for the environment!
Why Eat Organic?
Eating an organic diet is good for you and good for the environment. The industrialization of food production led to the heavy use of synthetic pesticides and herbicides. These chemicals are sprayed on crops, which then contaminate the soil and ground water. Eating an organic diet may also reduce the levels of pesticides found in your body.
Why Shop Local?
Shopping local is good for your community, good for the planet, and good for your health. When you shop local your money stays in your community where it is recycled to support other local businesses. It also helps reduce your car trips, which helps reduce your carbon footprint. Additionally, if you walk to the store it will provide you with some extra physical activity!
INFRA
We are a proud member of the Independent Natural Food Retailers Association (INFRA)!