INFRA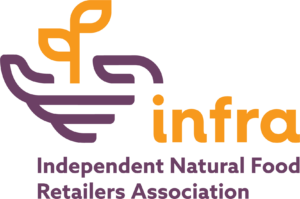 We are a member of the Independent Natural Food Retailers Association (INFRA), a network of independent natural food retailers of all sizes working together to further the future of real food—for our communities and for our planet.
Together, we're able to provide you with discounts on the food you love as well as collaborate to achieve important goals of increasing sustainability and addressing climate change.
Currently, INFRA membership represents over 250 Independent Retailers with over 400 store locations.
For more information and a complete listing of INFRA stores, please visit naturalfoodretailers.net.