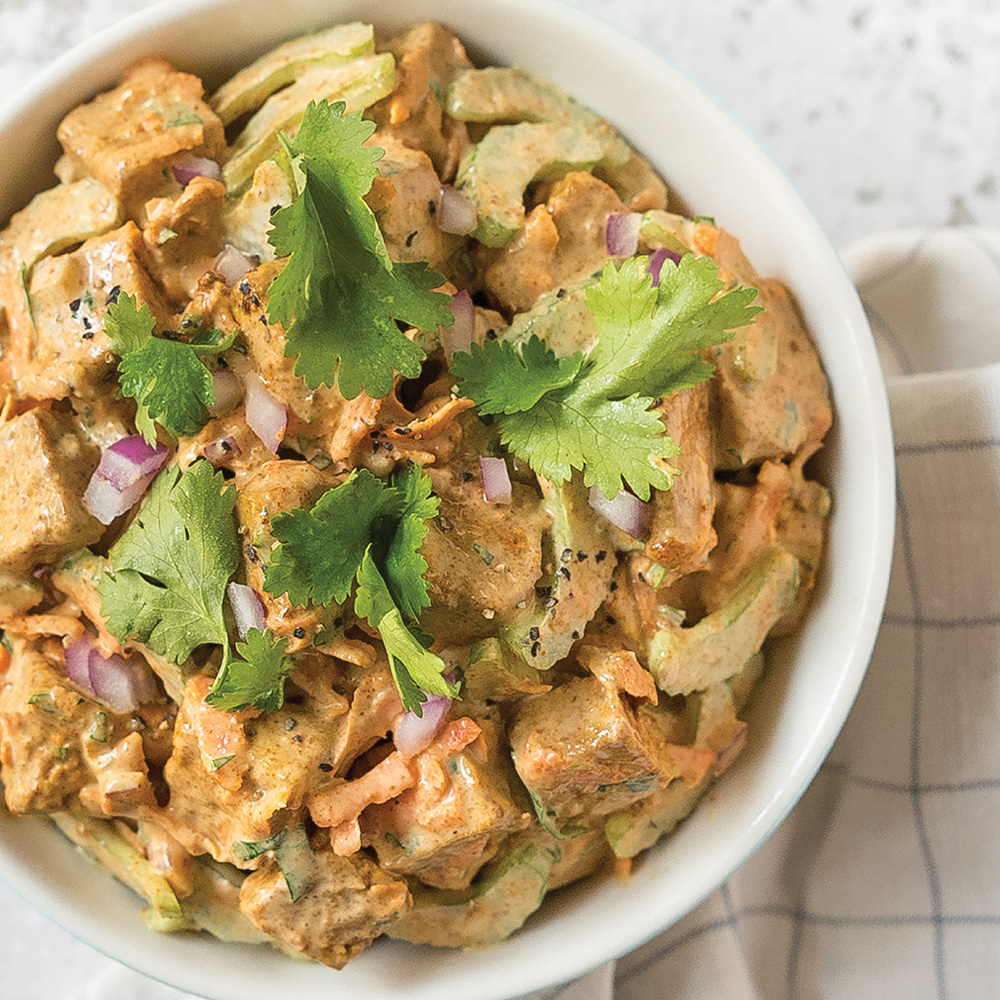 Curried Tofu
---
This vegan recipe is a great way to utilize ingredients you already have on hand by working it into a custom meal solution! Incorporate the fresh veggies and bold flavors of this tofu dish with the rice or quinoa you have in your pantry for a tasty grain bowl. Serve it as a side with your favorite sandwich for an easy lunch or, better yet, slap it between two slices of bread and make it into a sandwich itself! Get creative and make this Curried Tofu your way.
Ingredients
2 lbs Mori Nu Extra Firm Tofu, cubed
4 tbsp Olive Oil
4 tbsp Curry Powder
1 1/2 tbsp Paprika
1 tsp Sea Salt
1 large Carrot, peeled and grated
4 Celery Stalks, thinly sliced
1 small Red Onion, diced
1/4 bunch Cilantro, chopped
1 1/2 cups Follow Your Heart Vegenaise
Directions
Preheat oven to 350 F.
Whisk together oil, spices and salt in a medium-sized bowl.
Toss cubed tofu with half of the spice mixture until evenly coated.
Place tofu on a baking sheet and cook for 40 minutes or until lightly crisp. Let cool.
Meanwhile, toss vegetables with the other half of the spice mixture; coat evenly.
Toss vegetables, vegan mayonnaise and tofu together until well mixed.
Recipe and photo provided by INFRA.