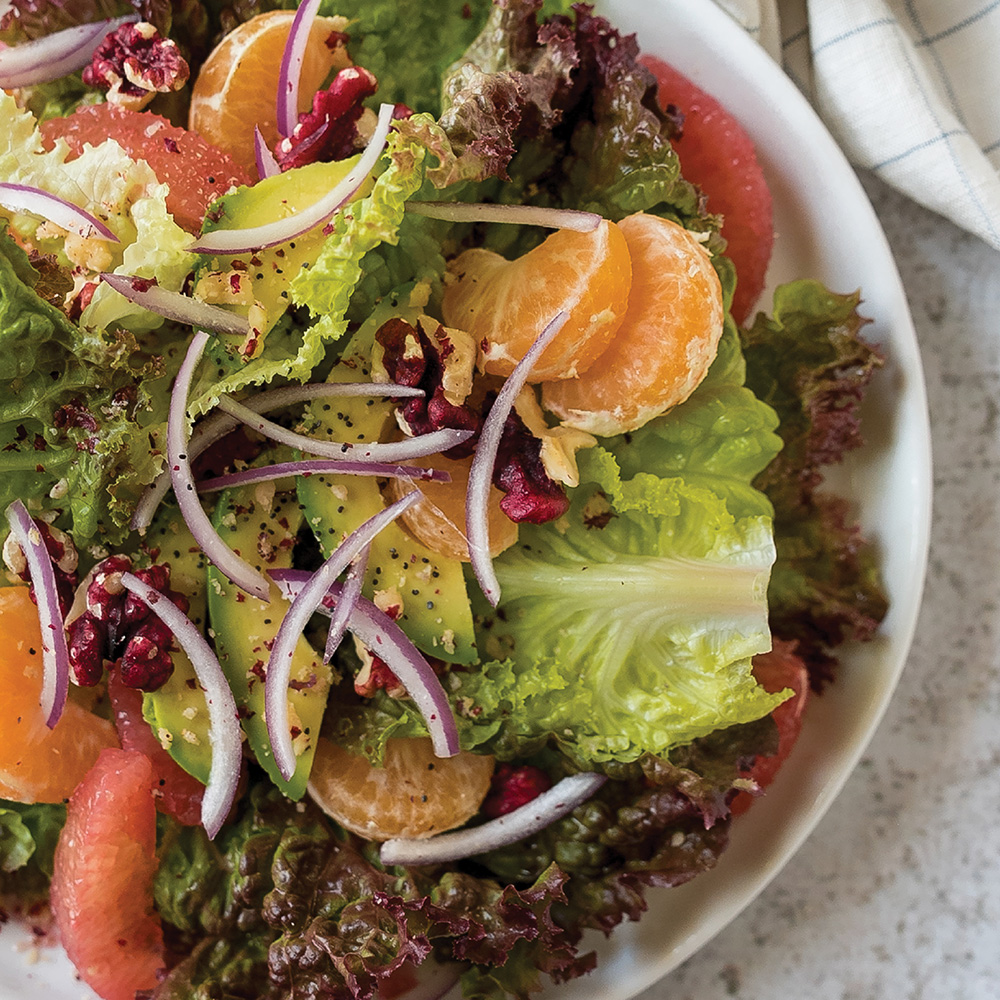 Detox Citrus Salad
---
In wintertime, we relish those tart notes of the citrus that comes into season! Indulge in those great flavors as either a side to a fabulous meal or a wholesome stand-alone dish with this Detox Citrus Salad. This recipe is truly a feast for the senses with creamy avocado, crunchy onions and walnuts and juicy citrus. Soak in the detoxifying powers of not only the fruit but also the apple cider vinegar in the dressing and enjoy this refreshing winter salad.
Ingredients
1 small Red Leaf or Bibb Lettuce
3 Mandarin Oranges, peeled and segmented
1 Red Grapefruit, peeled and segmented
1 ripe Avocado, sliced
1/2 small Red Onion, julienned
1/3 cup Walnuts, coarsely chopped
Dressing Ingredients
2 tbsp Olive Oil
1 tbsp Apple Cider Vinegar
1 tsp Agave Nextar
1/2 tsp Dijon Mustard
Pinch of Salt and Ground Black Pepper
Directions
Tear lettuce into bite-size pieces and arrange on serving plates with mandarin oranges, grapefruit and avocado.
Sprinkle on red onion and chopped walnuts.
Whisk together dressing ingredients and drizzle over salad, serve promptly.
Recipe and photo provided by INFRA.