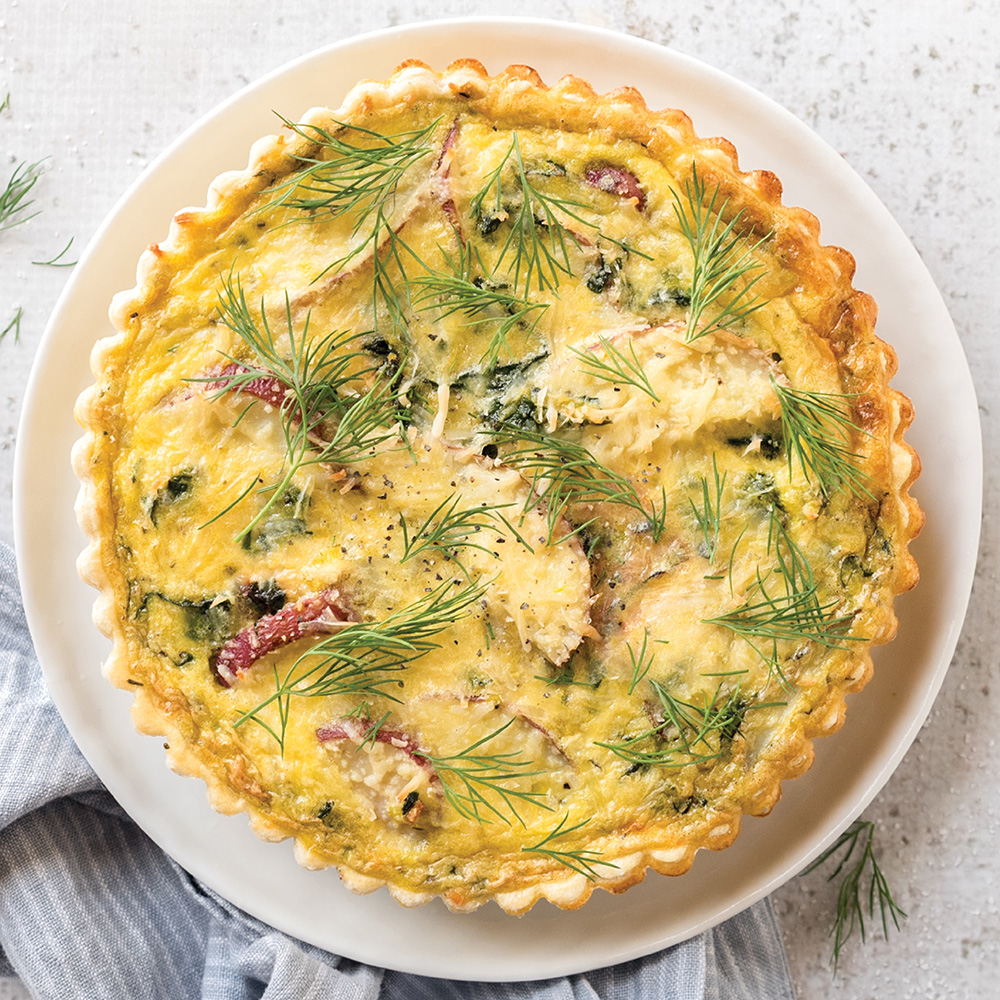 Potato & Chard Quiche
---
Ah, quiche! The perfect mix of breakfast and lunch with a savory egg filling and veggie mix-ins. This recipe is a great bridge to spring with early season leeks and chard, but the potatoes will keep you satisfied and full. Make this ahead of time to enjoy hearty breakfasts all week long or serve with a side salad for a quick lunch. No matter the time of day, this quiche will satisfy. Try substituting your favorite cooking green or adding different herbs to keep things fresh!
Ingredients
9-inch Prepared Pie Crust
10 oz Red Potatoes, halved and sliced
1 small Leek, halved and thinly sliced
1 small bunch Chard, stemmed and chopped
2 tbsp Olive Oil
1/2 tsp Dried Thyme
1/4 cup Sour Cream
1 tsp Sea Salt
1/4 tsp Ground Black Pepper
1/4 cup Parmesan Cheese
Directions
Preheat over to 350 F. Place potatoes in a small saucepan and cover with water. Bring to a gentle simmer and cook until tender. Drain and set aside to cool.
In a sauté pan, heat olive oil over medium heat. Sauté leeks and thyme until tender. Add chard and sauté until wilted, about five minutes.
In a mixing bowl, combine eggs, sour cream, salt and pepper until smooth.
Layer chard mixture and potatoes evenly in the bottom of crust, pour over egg mixture and sprinkle with cheese.
Bake for 30-35 minutes or until edges are golden and center is set.
Recipe and photo provided by INFRA.