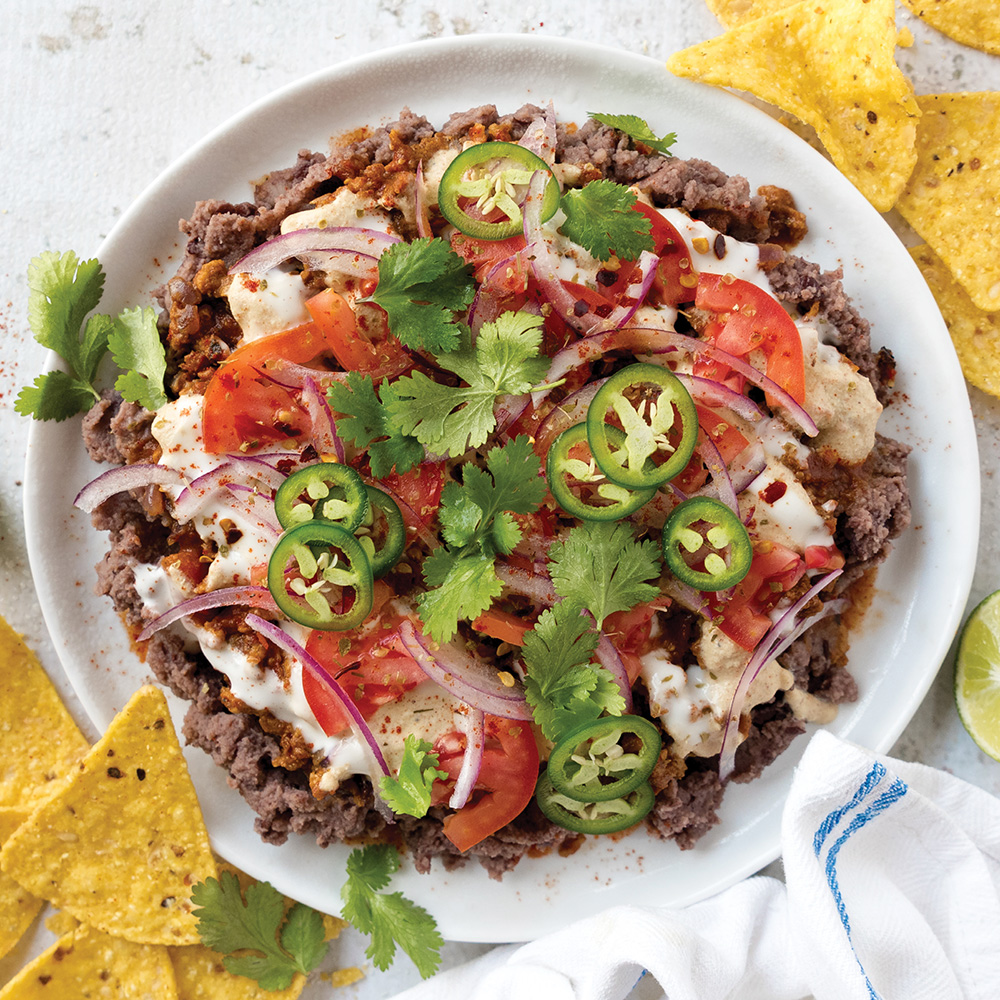 Vegan Tex-Mex Party Dip
---
Ingredients
5 oz Taco Seasoned Plant-Based Crumbles
15 oz Refried Beans
2 tbsp Olive Oil
1 Medium Red Onion
3 Garlic Cloves, minced
1/2 cup Dairy-Free Sour Cream
1/2 cup Cashew Queso
2 Roma Tomatoes, quartered and sliced
1/2 Small Red Onion, thinly sliced
1 Jalapeno Pepper, thinly sliced
1/2 tsp Cayenne Pepper
Cilantro
Directions
Prepare crumbles based on package instructions. Keep warm. Dice half of the red onion. Thinly slice the other half and save to use as the topping.
In a saute pan on medium heat, heat oil and saute half o the onion (diced) until translucent. Add garlic and cook for a minute; then add beans and tomatoes. Bring to a simmer and cook for five minutes, adding water as needed.
To serve, spread beans in a shallow serving dish followed with a layer of crumbles. Drizzle on sour cream and cashew queso. Top crumbles with onion, tomato, jalapeno, cayenne and cilantro.
Enjoy with tortilla chips!
Recipe and photo provided by INFRA.